Meet Dr. Spencer Erickson
Why a chiropractor?
I had never been to a chiropractor before. I was planning on being a trauma surgeon after my first year of college. Then on my mission in Barstow, California at a chiropractor's office, the strongest impression of my life came to me that I should look at being a chiropractor. I followed through with that, and found chiropractic to be a perfect fit for me. I love that this is my calling. It fits my talents perfectly, and I can honestly say that I love what I do.
Why a focus on pregnancy and pediatrics?
After I graduated and was up and running about 10 years, I was at a Utah Chiropractic Physicians Association meeting in Ogden when I heard Dr. Kristina Stitcher speak about pregnancy and pediatrics. Once again an impression came to me that I should be adjusting kids and babies. That lead to my Webster Certification, membership in the International Chiropractic Pediatrics Association, and all of my pediatric trainings. I have training in allergy elimination, Chiropractic Biophysics, physical therapy modalities, injury rehabilitation, and neurology, but the most rewarding thing I get to do is adjust babies, kids, and their pregnant mammas.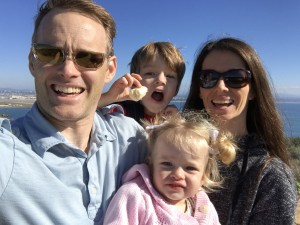 ---
 Dr. Spencer Erickson | Orem Chiropractor | (801) 762-6940