Pregnancy and Chiropractic Care in Orem
Your health during pregnancy is vitally important to the well-being of your baby. Proper spinal and nervous system function is crucial to the baby's development and your comfort during these months of incredible changes. Chiropractic care during pregnancy gives far-reaching benefits, going beyond treating pain. Don't wait to experience common pregnancy-related problems. Instead, we recommend that you schedule an appointment with Dr. Erickson immediately when you find out you're pregnant and start taking advantage of the many benefits right away!
Webster Technique Certified
Dr. Erickson is certified in the Webster Technique through the International Chiropractic Pediatric Association. The Webster Technique is a specific pregnancy-oriented evaluation and adjustment technique that helps the body achieve balance and reduce tension to promote happier, healthier pregnancies.
A Comfortable Pregnancy and Natural Delivery
Dr. Erickson's gentle, comfortable care ensures the spine and pelvis are in proper alignment and motion so that your baby has plenty of room to grow and develop in the womb. You can also increase your ability to have a safe, natural birth, a vital part of mom and baby's health. In fact, the modern birth process can be one of the most traumatic events that you or your baby will endure in your lifetimes. But your body is perfectly designed to handle the birth process, and difficulties usually arise only if the mom is functioning at less than 100%. Dr. Erickson can make sure that you have your body's optimal function during this important time.

A Pain-free, Gentle Experience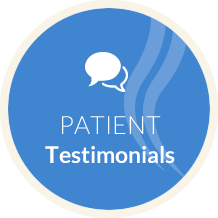 Though many expecting moms come in for pelvic, back and neck pain or headaches, we look at your all-important nervous system to make sure your body works at its full capacity. Moms receiving chiropractic care have reported:
A decrease in their pain
The need for fewer interventions during labor and birth
A quicker postpartum recovery
Chiropractic care is extremely safe and effective for pregnant women. Dr. Erickson is well-versed in specific adjusting techniques for expecting moms, such as gentle drop techniques and the Webster Technique.
A Full Evaluation and Tailored Plan
Your evaluation won't include any X-rays. Instead, we take a comprehensive history and use advanced technology such as a surface electromyography  and thermal scans to determine your needs. You might find that you feel better quickly after your first adjustment, and we'll make sure you get in and out of the office efficiently. The frequency of your visits is based on your unique needs, goals and condition. Dr. Erickson will thoroughly discuss his recommendations with you.
---
Orem Pregnancy Chiropractic Care | Timpview Chiropractic | (801) 762-6940